---
~Schedule & Educational Offerings~
Thursday, June 8, 2017
7:30 - 9:00 am Registration
Sign in and receive conference materials, grab a bite and find
a spot in our meeting room.
9:00 - 9:15 am Opening Welcome
East Windsor Township's Mayor
Janice S. Mironov
9:15 -11:00 am AMANJ General Membership Business Mtg
(1 Administrative Credit)  Martin W. Lynch, AMANJ President
Congratulations Robyn!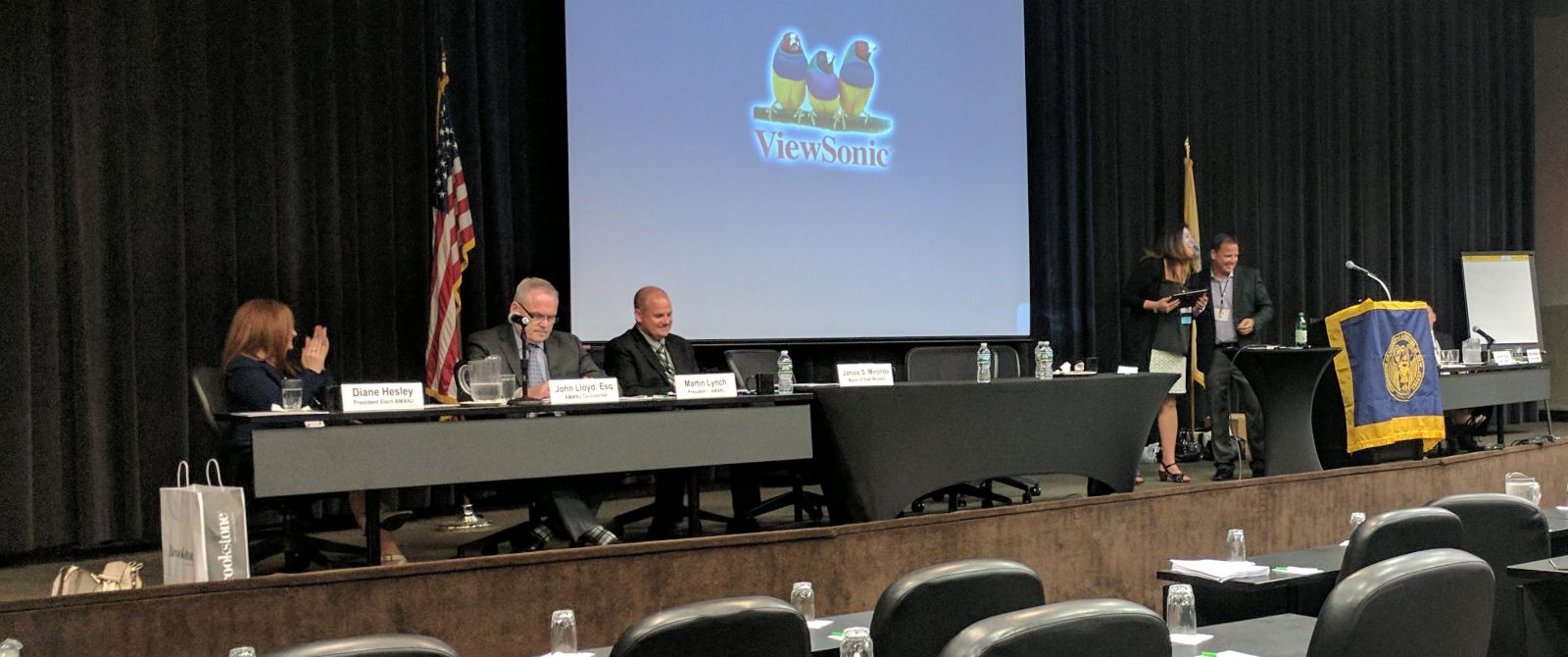 John Lloyd, Esq.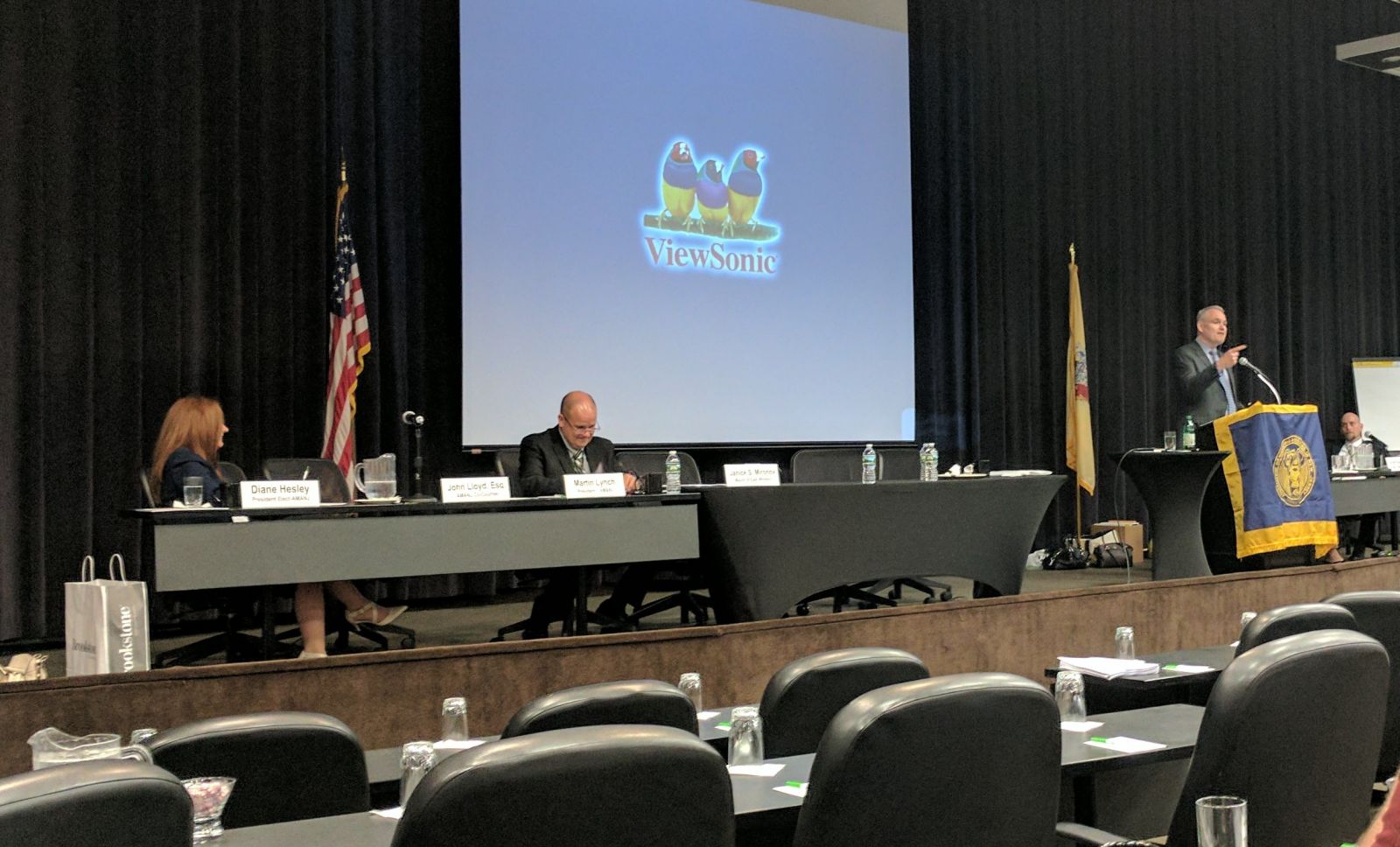 — Legal Update
Dave Smith, Princeton Public Affairs Group
— Legislative Update
11:00 - 12:00 pm Tax Assessor: Legislative Agent & Municipal Employee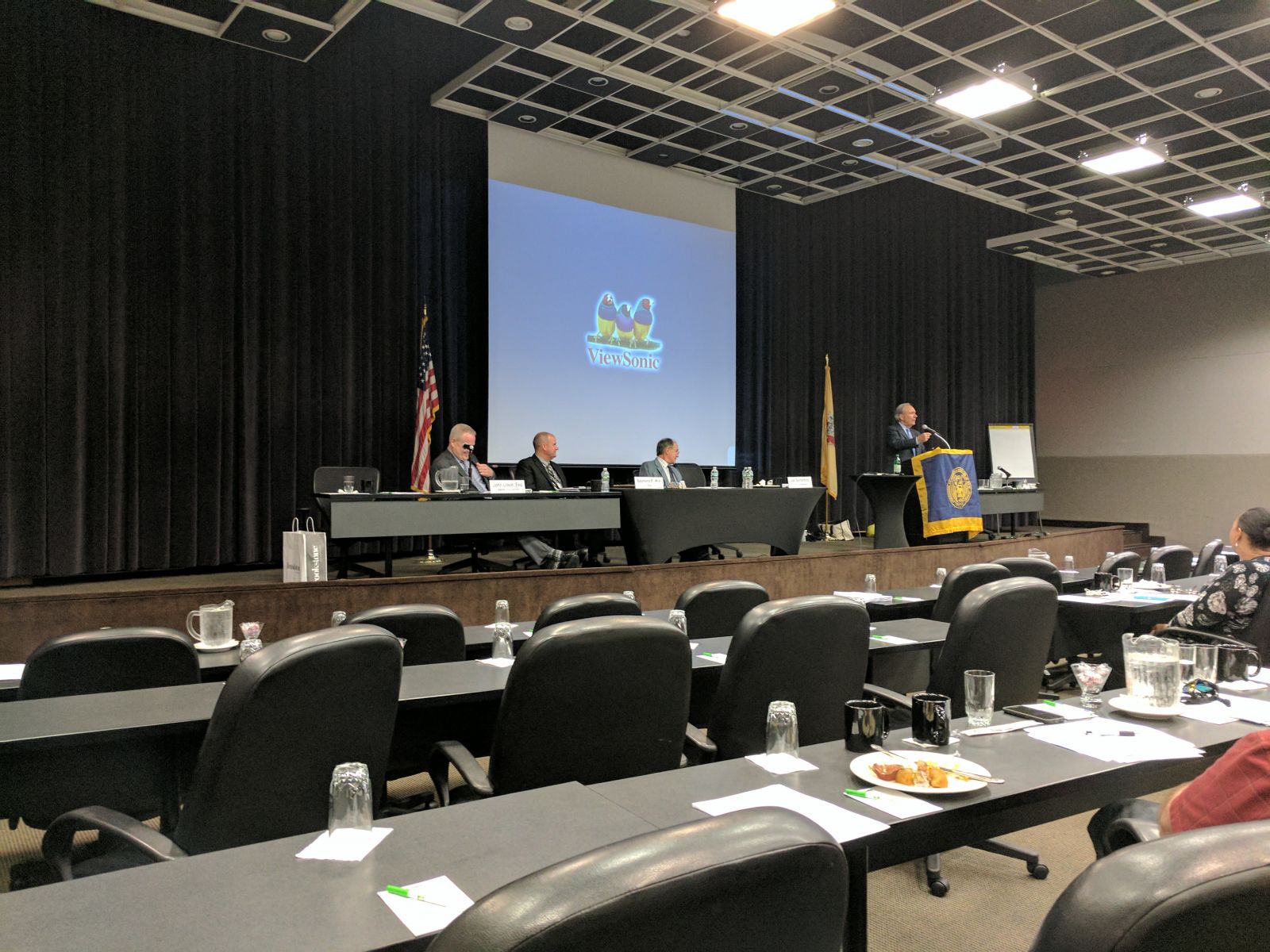 (1 Administrative Credit)
The multiple roles and responsibilities of the Tax Assessor will
be explored. A 'unique creature' in the statutory scheme of
things, the Assessor is a statutory officer generally regulated
by the NJ Division of Taxation, subservient to a County Board
of Taxation and beholden to a municipality. This construct,
while diverse, can give rise to complex interplay and legal
activity.
Moderator: Joe Sorrentino, CTA
Presenters:
John Lloyd, Esq. AMANJ Co-Counsel
12:00 - 1:00 pm Past Presidents Luncheon
The first shared meal of the conference is so named to commemorate
and honor the dedication of AMANJ past presidents.
Look for those special guests to give them a warm
welcome and thank them.
1:00 - 3:00 pm Trusts, Life Estates & Elder Law
(2 Administrative Credits)
New Jersey elder law encompasses a broad spectrum of legislation,
rules and regulations focused on the protection and
nurture of New Jersey seniors. The area of trusts and life
estates, often of concern to property tax professionals, will
be explored in detail. The legal background, the form and substance
of these ownership types, and their effect on the area of
property tax will be highlighted.
Moderator: Jane Casagrande, CTA
Presenters:Diana Anderson, Esq.

3:00 - 5:00 pm New Jersey Tax Court and Appraisal Adjustments/Third Party Tax Appeals
(2 Appraisal Credits)
This session is a double header. The first part focuses on the
New Jersey Tax Court's treatment of appraisals and the adjustments
included within. Different judges will view the reports
differently. How are adjustments viewed from the bench? What
is the level of importance? Does backing of adjustments need to
be voluminous or scant?

The second part of the session offers an overview of the 'Third
Party Tax Appeal.' Neighbors filing against neighbors, school
districts beating the bushes for more ratables, filing against commercial
properties, among other instances. The interaction of
the parties and their requirements will be unpacked during this
newer area of interest.

Moderator: Tim Henderson, CTA
Presenters:
Robert McNerney, MAI, SRA, CRE
Martin Allen, Esq.
5:30 - 6:30 pm Cocktail Hour
Windsor Banquet Room
6:30-8:30 pm Dinner with Guest Speaker
(1 Administrative Credit)
AMANJ Guest of Honor
Judge Patrick DeAlmeida, TCNJ
8:30 pm - ??? The Gallery
Friday, June 9, 2017

8:00 – 9:00 am Registration

9:00 -10:00 am Cell & Solar – Unique Valuation Subjects
and Methods
(1 Appraisal Credit)
Valuation of cellular antennae and equipment and valuation of
solar installations continue to be areas that occupy a fringe area
within the property taxation profession. This session will bring
some clarity to the valuation issues, as well as, provide the tax or
appraisal professional with information and practices that lead to
more confident conclusions.
Moderator: George Librizzi, CTA
Presenters:Jeffrey Gordon, Esq.
Michael Holenstein, MAI, CTA, SCGREA

10:00 - 10:30 am NJ Division Update
(2 Administrative Credits)
Pending regulations, new legislation, enacted regulations, and
the NJ Division of Taxation summary of active involvement
with New Jersey Assessors will be some of the information
presented by the Division Deputy Director.
Moderator: James Mancini, CTA
Presenters: Patricia Wright, Deputy Director, Div. Of Taxation
10:30 am - 12:00 pm Tech Presentations
Some of the newest technology and software coming into use
by the assessment professional will be displayed and demonstrated.
New approaches to the tax appeal process as well as
innovative data base management technologies will be highlighted
in this session.
Moderator: Eric Zanetti, CTA
Presenters: George Lockwood, GOVPilot
Mark Semple, Sunrise Systems
Thomas Davis, Professional Property Appraisers
12:00 - 1:00 pm Lunch
1:00 - 3:00 pm Specific Purpose Valuation Car Dealerships, Nursing Homes,Self-Storage Facilities, and Warehousing
(2 Appraisal Credits)
Sometimes commercial uses cannot be neatly framed. Standardizing
in an attempt to determine value then becomes difficult.
Appraising certain specific use commercial properties
brings a number of challenges. Whether gathering internal
corporate data, acquiring financials, profit and loss or income
and expense statements, there are certain enterprises that
require one to think outside the box. Several specific use
property types are examined during this session to highlight
some of the hurdles, but also to acknowledge standards and
practices that can ease the determination of value.
Moderator: Lynne Schwieghardt, CTA
Presenters:
Jon Brody, MAI
Ted Lamicella, SCGREA
Michael Holenstein, MAI, CTA, SCGREA